Way Back Wednesday: Ozro Bales Kidnapping Bertha Root –
What on earth is going on in this photo? My great-great-grandmother Estella (Sharp) Bales is the one holding the gun aimed at her husband Ozro Bales. The handwriting scrawled on the back of the photograph says, "Carl took the picture." Carl is presumably Carl Root who was Ozro's cousin. The lady on the horse with Ozro is identified as Bertha Root, wife of the before-mentioned Carl Root.
*This post contains affiliate links.
This picture was mailed as a picture postcard just like the Ozro Bales Driving a Buggy Fast photo. Ozro was apparently a popular guy. There is some writing other than the labels, but it's difficult to make out because time has faded the scribbles. From what I can read, it's apparent these couples were staging funny photos with the camera. Although I have some large group photos from earlier times that were likely taken by a professional photographer, I don't have a lot of candid photos of just a few individuals. This may have been the first camera any of these people personally owned.
They were obviously having some fun with the camera. Too bad they didn't have Instagram to share this photo with all their friends. They had to snail mail it with a stamp. Isn't it ironic that I'm going to share this amusing photo on social media a hundred years later?
Approximate Date of the Photograph
Ozro was born in 1872. You likely remember Ozro from the What Ethnicity Was Ozro Bales? post. I can't really tell if my great-great-grandparents look more like they're in their 20's, or 30's, or 40's in this picture, but I think it's safe to say it was sometime around the turn of the century.
Pin this!
Further Information on the Subjects
Estella Bales, rocking the aimed gun, was the daughter of Josiah and Lydia (Neal) Sharp. Ozro Bales was the son of John Henry and Martha (Batchelor) Bales. John Henry's oldest sister was Sarah (Bales) who married Moses Keever. Their daughter Clara (Keever) married William Root. Carl Root, more precisely John Carl Root, was the son of William and Clara, so his mother was actually the first cousin of Ozro which means Carl was Ozro's first cousin once removed. Bertha was Carl's wife. Her maiden name was Tinkle.
Ozro and Estella Bales were the parents of my great-grandfather Ralph Bales. I'm still searching for the secret lovechild of my great-grandpa Ralph. Please click here to read the few clues I've found about my mystery uncle. Maybe you know something that could help me find him.
Related Posts:
Location
Ozro and Stell both lived their entire lives in Randolph County, Indiana. Most of their time was spent near Bloomingport, and this photo was likely taken behind the Bloomingport Livery which was operated by Ozro's father John Henry. They did also live at Snow Hill and Lynn during later times. I believe Carl and Bertha Root lived near Hagerstown in neighboring Wayne County, Indiana.
The story of this Bales line has been covered extensively in Miriam Halbert Bales' book We Pass the Words Along.
Feel free to share this post with others who may be interested in these family lines or those interested in Indiana history. If you are connected to individuals in these photos, drop me a line. I love to connect with new cousins.
Please like, share, tweet, pin, and follow!
You might also enjoy: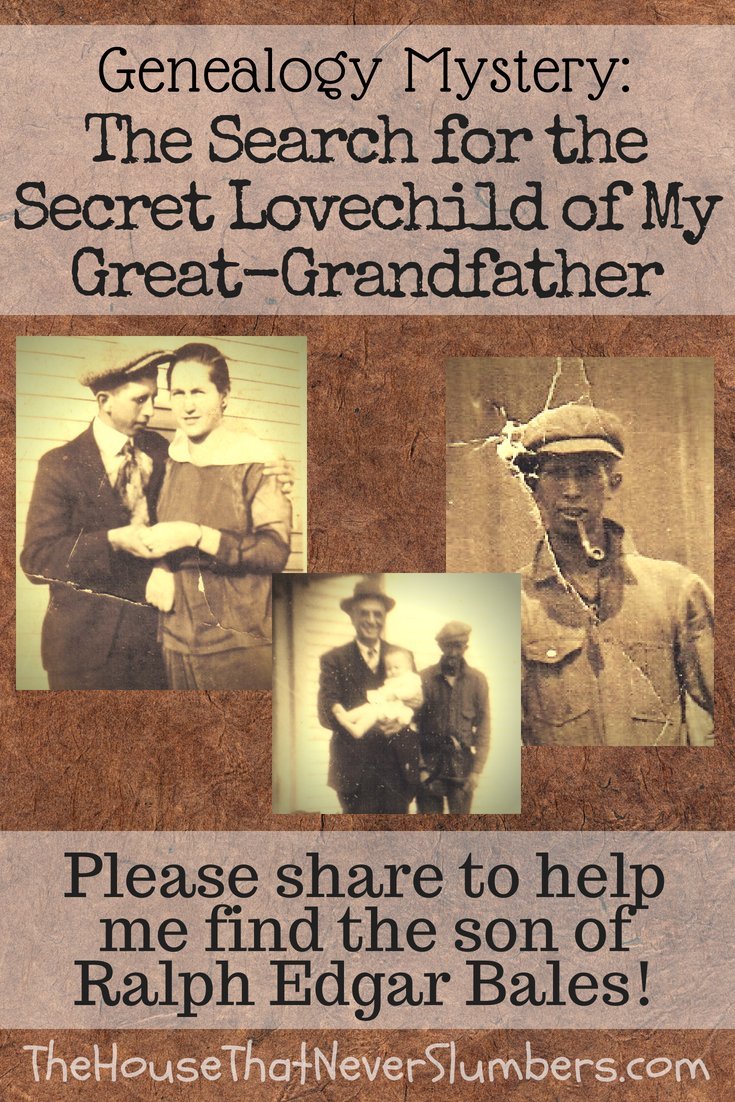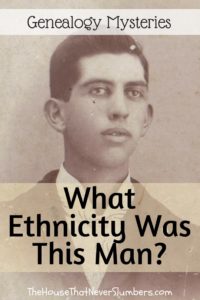 To make sure you're getting future installments of Way Back Wednesday, subscribe below!