Liebster Award 2018 –
The House That Never Slumbers has been nominated for the Liebster Award 2018!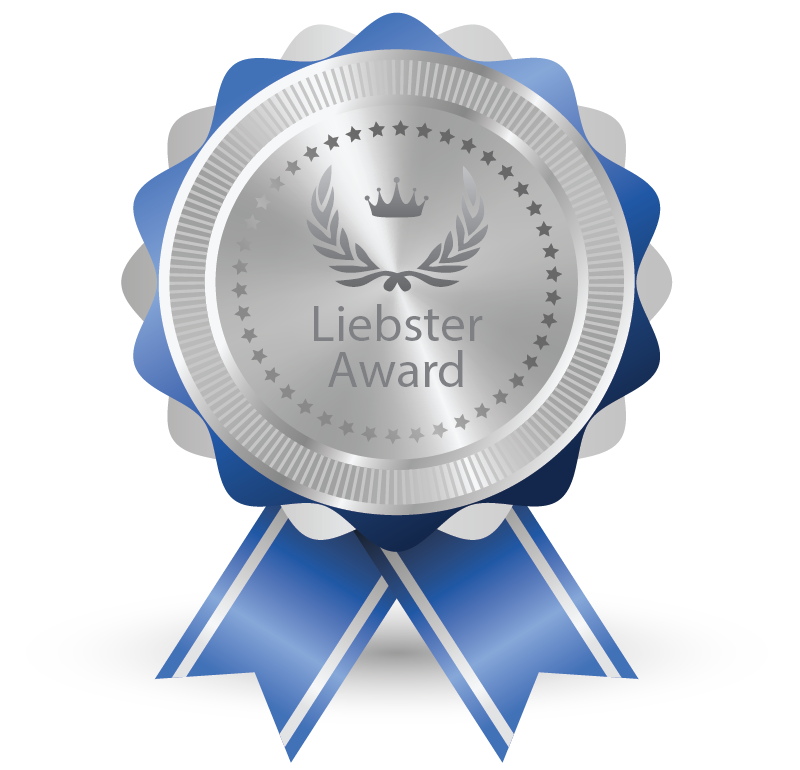 What is the Liebster Award?
According to The Global Aussie,
The Liebster Award is an award that exists only on the internet and is given to bloggers by other bloggers. The earliest case of the award goes as far back as 2011. Liebster in German means sweetest, kindest, nicest, dearest, beloved, lovely, kind, pleasant, valued, cute, endearing, and welcome.
The Liebster Award is a way for bloggers to network with other bloggers to expand their audiences and find other great blogs to follow.
I would like to wholeheartedly thank Striving for Balance for nominating me for this award. Angela at Striving for Balance shares about her journey to stay fit and live a balanced and healthy lifestyle while inspiring others to do the same. You'll definitely want to check out Striving for Balance to subscribe or leave a comment.
My Answers to the Nomination Questions
What inspired you to start your blog?
People often tell me I should write a book, but a book seems so overwhelming. I'm not sure I have the attention span to see an entire book from start to finish. I figured I might be able to write in smaller chunks on a blog.
2. What have you gained or learned since starting your blog?
Oh, wow. There's way too much to list. I didn't realize there was so much behind the scenes stuff that has to happen for a blog to be successful. I had this impression that it would be simple like word processing. It's not like that at all. The technical side is way more complicated than I expected.
3. What is the most challenging part of blogging?
The biggest challenge for me is trying to keep my house in any kind of order if I'm spending time blogging. If I'm managing to get a post out, that means there's probably a full sink of dishes, several baskets of unfolded laundry, my kids might have eaten cereal for three meals that day, and I probably didn't get a wink of sleep. My house has never been super tidy, but it is definitely suffering from the blogging. I'm really not sure how the moms of little ones do it at all.
4.) What is a current goal you are striving for?
My goal right now is to post consistently. I would like to consistently go live with two posts a week. It takes me at least two days to take a post from start to finish, so posting twice a week is the most realistic for me.
5.) If you could shape shift into any animal, which would it be and why?
Oh goodness, I have no clue. I think I would be an animal that hibernates during the winter, so I could just sleep through the coldest months.
6.) If you could go anywhere in this world, where would it be?
I think it would be fun to travel to every state in a camper van. This is something I wish we had been able to do while all the kids were younger and still homeschooled. I wouldn't want to do that fulltime, but a month or two would have been fun.
7.) What do you love to do when you're not blogging?
I'm an introvert, so I really prefer to just hang out with my own family in my own home. I used to like to dabble in genealogy, but I haven't had time to put any serious effort into that for the last several years. I'm thinking about making it a regular segment of my blog though. I have a ton of really old pictures that need to be shared with others. The people in each picture have a story to tell, and their descendants should have the opportunity to know that story.
My Liebster Nominations
1.) http://www.tidbitsfromhome.com
2.) http://www.uslivinglife.com
4.) https://snippetsofstewarts.com
5.) http://www.shayneandty.com
7.) http://alltheseroadstraveled.com
10.) http://www.therustichideaway.com
You can check out any of these blogs by clicking the above links. I tried to nominate blogs from a wide variety of different niches. Feel free to subscribe or comment on any you find helpful.
My Nomination Questions
1.) What is the focus of your blog?
2.) Are you an early bird or a night owl?
3.) If you could eat only one food for the rest of your life, what would it be?
4.) What was your favorite childhood memory?
5.) What has been your favorite one of your own blog posts so far?
6.) Which came first the chicken or the egg?
7.) How many different places have you lived?
The Liebster Rules
Thank the blogger who gave you the award with a link back to their blog.
Give the award to 5-10 new bloggers who you appreciate.
Leave a comment on their blog to let them know you nominated them!
Head over to https://theglobalaussie.com/liebster-award-2018 and leave a comment with your blog link.
Have fun exploring new blogs!
Happy blogging!