No one likes to think about fires, floods or other natural disasters hitting their homes, but this is always a possibility. However, as they say, an ounce of prevention is worth a pound of cure. By getting your home and family ready for disasters now, you can rest easier knowing you're prepared in the event something does happen. Find out what practical steps you can take below.  
This post is a guest post written by Bradley Davis of DisasterWeb.net .
*This post contains affiliate links.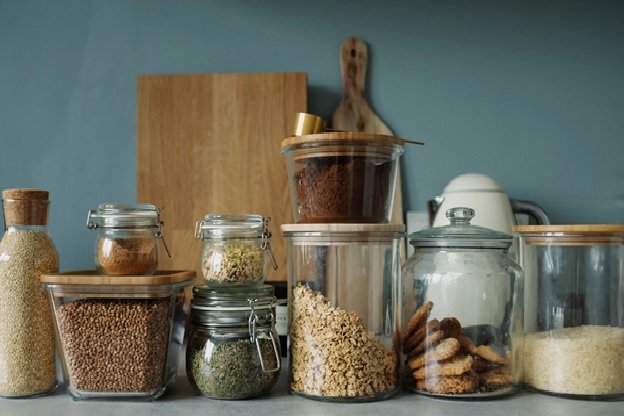 Gather Food  
There's unfortunately no telling how long any disaster may last. Most experts recommend that you keep at least seven days of food on hand per person (and per pet!) in the event of a disaster. Keep in mind that gathering food won't just help in a disaster. Any prolonged power outage can cause you to run out of edible food if you're relying mostly on the food in your fridge right now.  
While food can remain fresh for a short amount of time without refrigeration, it's important that all of the food in your disaster kit is shelf-stable. Items like dried fruit, powdered milk, nuts and canned vegetables are a few staples you might want to keep on hand.  
In addition to being shelf-stable, you should aim to gather food that requires no cooking, or can be eaten cold. For example, canned soup is ready-to-eat, and although it might not taste good cold, it can still be eaten safely.  
Be mindful that many premade, shelf-stable foods like MREs or freeze-dried camping meals will still require boiling water in order to be edible. Similarly, bulk bags of dried beans or rice are good to keep on hand, but only if you have a way to cook them. If you plan on stocking your disaster supply with these items, make sure you have a non-electric cooking stove and spare fuel. A camp stove may be a great addition to your disaster kit.  
Prepare Drinking Water 
Having enough drinking water is paramount during any disaster or prolonged power outage. There are many ways to store water for emergencies, but the best solution for your family will depend on how your home is set up. For example, some families buy jugs of bottled water jugs or fill their own food-grade plastic jugs and store them in the closet or basement.  
No matter what method you use, keep in mind that you need one gallon of water per person for at least three days. On top of drinking water, you may also want to keep additional water on hand so you can flush the toilet.  
Unfortunately, you never know when a disaster might strike or how long it may last, which is why you may want to invest in an emergency water filtration system. A good system can provide purified water for 1-4 people, or even more people if you are able to fill it continually. Having a filtration system allows you to remove contaminants and bacteria from water that you retrieve from impure sources.  
Pin this!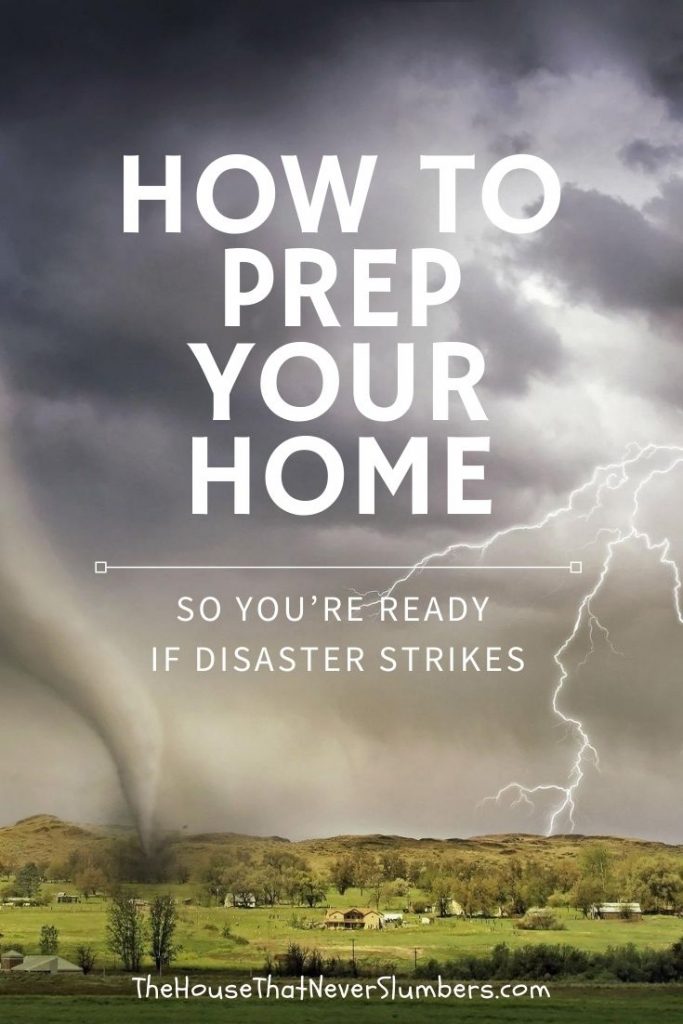 Make a Disaster Plan  
Sometimes it's safest to ride out a disaster at home. While you can't do much to prepare your home instantly, there are many steps you can take in advance to help your home withstand the elements, such as installing storm shutters or repairing or reinforcing your roof.  
In situations where you can't safely stay at home, it's important that you're able to take your emergency items with you during evacuation. Moreover, you will want to discuss a disaster plan so your family members know where to meet if they become separated.   
A portable emergency kit should contain the food and water you need to survive, as well as other items. For example, the Red Cross recommends that your kit contains medication, photocopies of your most important documents, cash, first aid items and a hand-crank radio. Adding a flashlight, multitool and extra cell phone chargers is a good idea too.  
Food, shelter and water will always be your primary concerns no matter what type of disaster you encounter. By stocking your pantry, thinking about water storage and developing a disaster plan now, you'll be much better prepared to handle a worst-case scenario.  
A special thanks to Bradley Davis for authoring this guest post.
If you would like to read more of our own content on disaster preparedness, please hop on over to our Winter Storm Preparedness series that begins with How to Prevent a Winter Power Outage by Being Prepared.
If you found this post helpful, please like, share, tweet, pin, follow, and subscribe to The House That Never Slumbers!