Easy Dollar Store Mug Gift –
If you are the procrastinator of all shopping, these easy dollar store mug gifts are going to save the day for you. These cozy, but inexpensive, gifts can be put together in minutes.
They're great gifts for teachers, coaches, neighbors, co-workers, and so on. If you need a gift for several different people, this cute mug gift set is a super option because you can make several of them for under $3 each.
I made these for each of the people in the adult Sunday School class that I lead.
*This post contains affiliate links.
Related Post: Dollar Tree Craft – Rustic Christmas Trees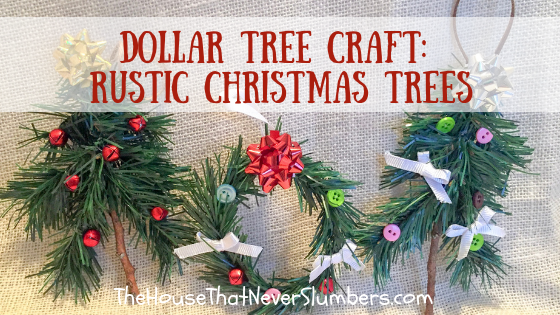 Easy Dollar Store Mug Gift Supplies
The items you need for these easy mug gifts can be found at your local dollar store. Most of my supplies came from Dollar Tree, but Dollar General would also be a suitable place to shop for these.
The only items I used that were not available at Dollar Tree were the mug cake packets and the creamers. I just happened to already have the mug cakes at home and decided to use them in some of the mug gift sets.
Mug cake packets can be found at any grocery or superstore and Dollar General. I bought several boxes a few weeks ago when they were on sale for $2 a pack (4 servings).
I bought the French Vanilla creamer cups at Dollar General for around $3 for 24.
The Swiss Miss Cocoa is available at Dollar Tree. The $1 box has 6 packets. I didn't actually buy it at Dollar Tree because I already had a 60-ct box at home from Sam's Club. My kids go through a case every couple of weeks. I paid around 10 cents per packet. The Dollar Tree price is 17 cents per packet.
Pin this!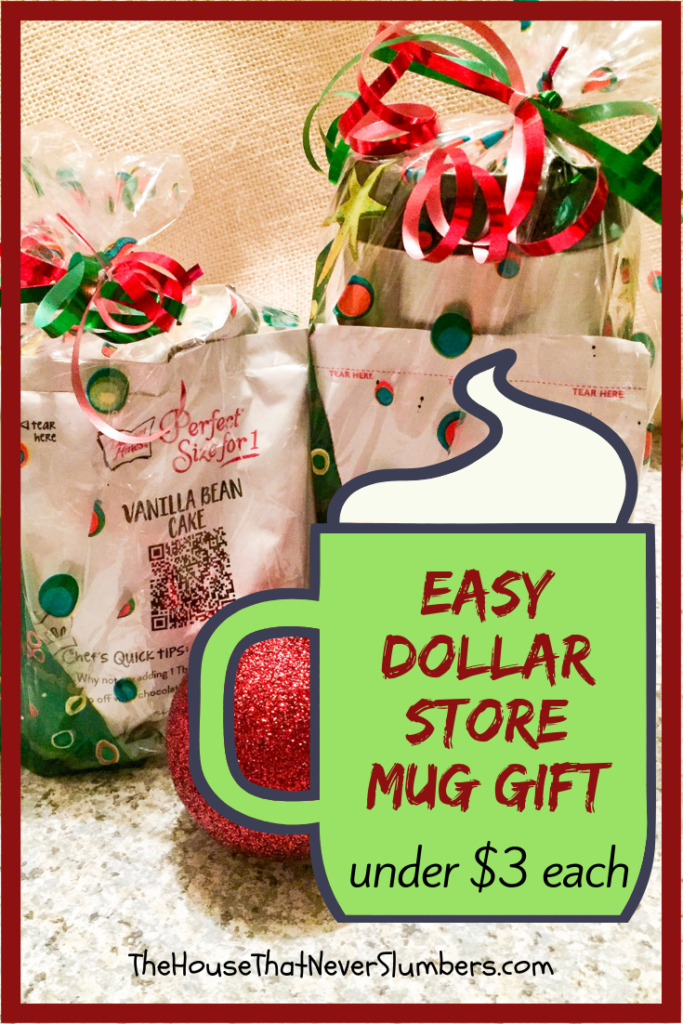 Pricing by Item (if purchased at Dollar Tree):
Pricing by Item (not available at Dollar Tree):
Ceramic Mug Gift Set
These are the dollar store items I put in each ceramic mug gift set.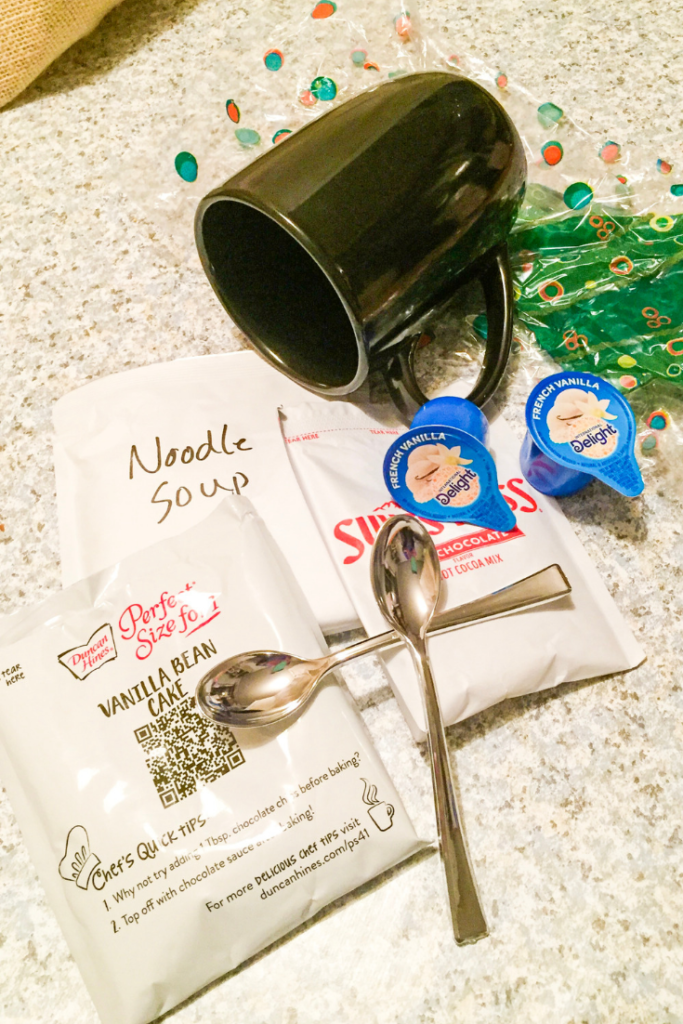 Using my pricing above, the grand total for this mug was $2.42 (mug 1 + cake .50 + soup .34 + creamer .26 + cocoa .17 + spoons .10 + bag .05).
Stainless Steel Tumbler Gift Set
The dollar store items I included in the stainless steel tumbler gift set were the following.
The grand total for this mug gift set was $2.65 (mug 1 + cappuccino .40 + coffee .34 + cocoa .34 + creamer .26 + sugar .16 + spoons .10 + bag .05).
Easy Dollar Store Mug Gift Variations
My mug gifts sets are really just a basic sample of what you could do with a mug and inexpensive items from the dollar store.
You could stick with just cocoa but add small bags of marshmallows and chocolate chips.
You could use only coffee but add a variety of flavored creamers instead of the French vanilla I had.

One year we made our own hot cocoa mix and measured single servings into tiny zipper bags. We included marshmallows and plastic stirring spoons we had dipped in chocolate and sprinkles.
You could use the noodle soup with a bag of oyster crackers and a bunch of cough drops as a gift for someone who is under the weather.
You could add baked goods to the mug with the cappuccino packets.
The sky's the limit when you have such a great variety of inexpensive items!
What would you use to fill a dollar store mug gift? Which mug combination I've mentioned would be your favorite?