Dollar Tree Christmas Slime (3 fun varieties) –
Check out the video below to see the surprising turn of events as this simple Dollar Tree Christmas Slime tutorial suddenly becomes a slime-making challenge. Which Christmas slime will take the prize – Snowflake Slime, Santa Hat Slime, or Christmas Tree Slime? Join the slime-making experts at The House That Never Slumbers as they enthusiastically take on their cousin, the slime-making novice.
**I was compensated for this post. This post also contains affiliate links and I will be compensated if you make a purchase after clicking on my links.
In our last slime video, we showed you how to make Monster Slime and Spider Slime. Those would be great slimes for a Halloween event. We wanted to continue with another festive holiday slime – this time Christmas Slime. We stopped at Dollar Tree to see if the girls could find something that might work.
DIYDoll and MissChatterbox love Dollar Tree. With just a few dollars each, they can always leave the store with a bag full of goodies. It didn't take them long to find the foam beads with the Christmas items and sequins in the craft aisle. You'll have to watch the video to see how what was supposed to be a standard tutorial suddenly becomes a slime-making competition.
We used:
glue
liquid starch
food coloring
sequins
With their Dollar Tree bargain buys, they were able to transform common slime into fantastic Christmas slime!
Tiny white foam beads worked wonderfully for Snowflake Slime.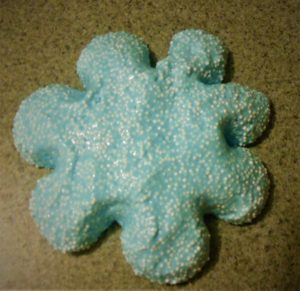 The larger white foam beads made a nice Santa Hat Slime.
And the sequins gave us a sparkly Christmas Tree Slime.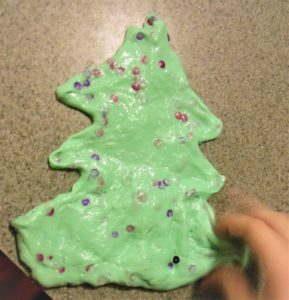 You can find these and other cute items to embellish your slime at Dollar Tree. Share your ideas for other themed slimes with us in the comments.
Check out the full video!
http://https://youtu.be/TDXcMWFUsEw
Which slime did you like best? Place your vote in the comments!