Cincinnati with Kids –
I've been visiting Cincinnati my entire life, both as a kid and with my own kids. There are so many fun sites in Cincy for kids and adults.
Feel free to check out some of my other posts on Cincinnati, Ohio:
I recently had the opportunity to guest post over on Kids Are a Trip. Kirsten is a mother of three boys and shares her best travel tips, favorite destinations, and hidden gems regularly on Kids Are a Trip, so I was really excited to share my Cincinnati with Kids: 3-Day Itinerary with her audience.
There are several other midwest destinations covered on Kids Are a Trip, so definitely look around at some of those after you read my guest post on Cincinnati.
Pin this to your Cincinnati travel board!
I mentioned several must-see Cincinnati attractions in the guest post, but there's one oddity, I left off the list.
It was just too weird to put in a guest post. You know when you take your kids somewhere with new people, and you have to give them the talk on the way there, lecturing everyone to please just act like normal people for a couple of hours?
I mean, I was a guest over there, so I wanted to do my best to come across as a normal person. But over here at The House That Never Slumbers, we're far from normal, so get ready for some weirdness!
The Mushroom House of Cincinnati – Not Mentioned in the Itinerary
Did you know there's a house that looks like a mushroom in Cincinnati?
I know you are wondering who would build such a house. There's a short video here created by Zillow because the quirky mushroom house was up for sale in 2012. The video explains the architect who designed the home as his personal residence.
I suppose he considered his home to be the ultimate portfolio of his work.
The Cincinnati mushroom home is located in Hyde Park. I won't give the exact address because it does seem to still be a private residence, but you can find it easily enough with a bit of Googling.
Although a part of me thinks if you choose to live in a mushroom-shaped home in the middle of a huge city, you probably ought to expect gawkers to drive by regularly.
The Best Item Sold at Jungle Jim's (according to my daughters)
Jungle Jim's International Grocery is another quirky Cincinnati attraction. I mentioned Jungle Jim's in the Cincinnati Weekend Itinerary guest post, but I forgot to mention my daughters' favorite item sold at Jungle Jim's.
Of all the hundreds of items from all over the world found at Jungle Jim's, the product my girls find the most thrilling is…
BOXED WATER! Really, boxed water?!
I can just drink tap water. It's free. But the girls, for some reason, find boxed water fascinating.
They claim everyone in California only drinks boxed water. I'm hoping someone from California will comment and weigh in on that claim. I'm somehow doubting EVERYONE there drinks boxed water.
I find it more likely that one of my girls saw one YouTuber drinking boxed water one time, and that became EVERYONE.
It tastes just like water, in case you were wondering.
Cincinnati Attractions for Kids
You can find a whole lot more Things to Do in Cincinnati with Kids in the guest post, so head on over to check it out.
What's your favorite Cincinnati attraction? Let us know in the comments.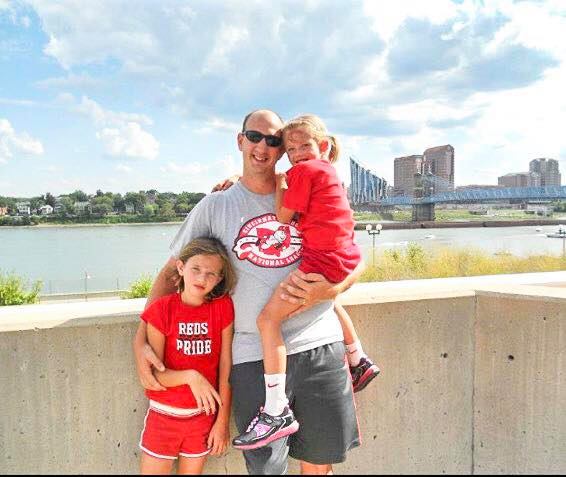 If you travel with kids, you should also read: