10 Free Things to Do with Your Kids in the Great Smoky Mountains –
We've been visiting the Smokies every spring for the past 20 years. March is a great time to travel to Tennessee because so many of the Spring Breakers want to go farther south to the ocean. Spring is not considered peak season in Pigeon Forge and Gatlinburg, so you can get better hotel rates than you would during summer vacation or in fall when travelers go to see the autumn foliage.
Over the years, we've discovered all the great free activities to enjoy with your family in the Great Smoky Mountains. We are super excited that we were given the opportunity to share our guide 10 Free Things to Do with Your Kids in the Great Smoky Mountains as a guest post over at SixSuitcaseTravel. SixSuitcaseTravel specializes in helping large families find travel accommodations that sleep 5, 6, 7, or 8 people.
You might also want to check out:
If you are planning a trip to Pigeon Forge or Gatlinburg, you'll definitely want to hop on over to SixSuitcaseTravel to read our guide, but first, you need to stick around a minute to check out our photos from some of our past trips.
*This post contains affiliate links. I was compensated for the guest post.
Here we are driving the loop at Cades Cove. (Except Bub, he was behind us in my parents' van.)
You can tour lots of neat historic buildings at Cades Cove. You met my nephew in the Slime Challenge video. Here he is again.
Remember my daughter and her husband (the ones who were married in high school)? Well, those two have to put up with a lot of family togetherness, and the whole bunch decided to join them in their public display of affection here.
And sometimes my son gets a little tired of my daughter being the third wheel when he's trying to hang out with her husband (who wasn't her husband yet in the photo). I'm sure they'll pay him back for this someday.
Whose child is this? And who was supposed to be supervising him?
The Great Smoky Mountains have numerous hiking trails. We especially like the hike to Grotto Falls. Sometimes my son does let the lovely couple take a nice picture without his interference.
But this is why I included the tip in the guest post about packing something to cover the seats in your vehicle just in case of slippery conditions due to an unexpected rain shower when you go hiking in the Great Smoky Mountains.
My oldest daughter used to love to feed the ducks in Pigeon Forge.
Now she prefers to spend her time in Pigeon Forge watching the fountains at The Island.
The collage below covers a three-year span. The last picture was taken just 9 days before their wedding (which you can read more about here). We know it was insane to travel barely a week prior to the wedding, but we made the Spring Break reservations while we still thought the wedding would be in August. We like to live on the edge like that and force ourselves to stay up all night finishing wedding decorations on the eve of the wedding. That's just how we roll at The House That Never Slumbers!
If you'll be doing a lot of hiking on your next Smoky Mountain Vacation, you may want to consider comfortable footwear. I was given a complimentary pair of Wiivv Custom Insoles to try. They have made a huge difference in the way my feet feel at the end of the day and would be great for hiking.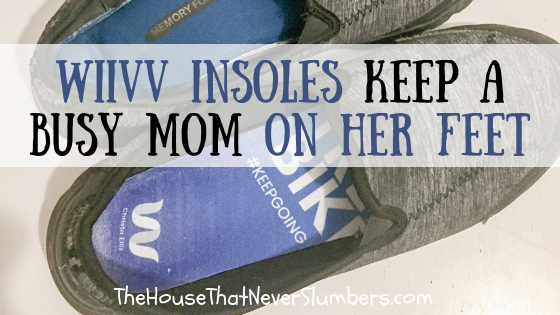 You should definitely pin this for future reference. You're going to need it if you ever visit the Great Smoky Mountains, a trip I highly recommend.